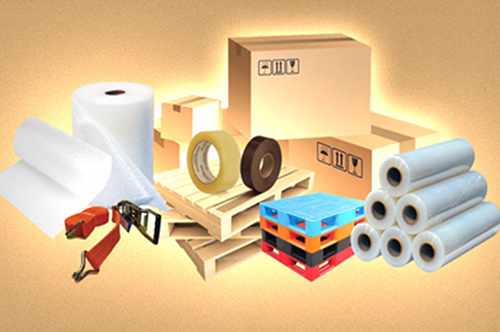 About Al Taj Al Thahbi
Al Taj Al Thahbi is a privately held and highly diversified Group, based in UAE. Its primary goal is growth through a deep understanding of its marketplace, the quality of its products and services and an uncompromising quest for customer satisfaction. We have a huge range of palletising and packing products, designed to help, protect and secure loads. Al Taj Al Thahbi has packaging experts in-house to help you choose, you're guaranteed to find the best products for your business.
As we look into the future, it will be the endeavour of brand AL TAJ AL THAHBI to stay relevant and aspirational to a world that is growing younger, every day. At the heart of all of this, are our people. We take much pride in fostering an inspiring workplace, with an agile and high performance culture. We are also deeply committed to recognising and valuing diversity across our teams.
Al Taj Al Thahbi offers the best quality packaging products and great service to ease your requirements. Our palletising products are ideal for storage and shipping. Our wood and plastic pallets will help you to create a solid base, just add our cardboard pallet boxes for crush-resistant protection. For extra security and stability, try our shrink and stretch film. It's perfect for securing pallets and wrapping awkwardly shaped products, so you can use it on almost everything. Plus, Al Taj Al Thahbi also stocks a range of palletising and shrink wrapping equipment to help you save time and make your warehouse more productive.
Product Availability
Range of Products
Response
After Sales
Overall
Our Group of Companies
We manufacture and supply wooden and plastic pallets, stretch films, Cartons and packaging materials. Our products are ideal for storage and shipping and is used by lots of businesses across UAE. We manufacture and provide packaging materials all across Dubai, Abu Dhabi , Shrajah, UAE. Altaj Althahbi is one of the biggest timber exporters in UAE as we provide one of the most progressive form of timber known as sawn wood and green swan timber. Seasoned dressed timber is supplied by Altaj Althahbi wood industries company.
AL TAJ AL THAHBI PACKING MATERIAL TRADING COMPANY
AL TAJ AL THAHBI WOOD INDUSTRIES COMPANY